If you know you are not ready to be committed in marriage why go ahead with with. if you know you don't like a person why marry him and end up doing funny things that stand against your marriage vows
What is there for you to open up to your lover, even if it is a week before your marriage, that you don't longer have interest in him again, instead of pretending because at the end of the day it can lead to a very big destruction and disgrace to yourself and to your family. All you really need to do, is to convince him and make him understand that, there is no joy without feelings. If you don't have feelings for a man, its not a crime and no one will crucify you for that.
Below down here are the messages a man read from his wife phone on her whatsapp which got many people's attention and reactions.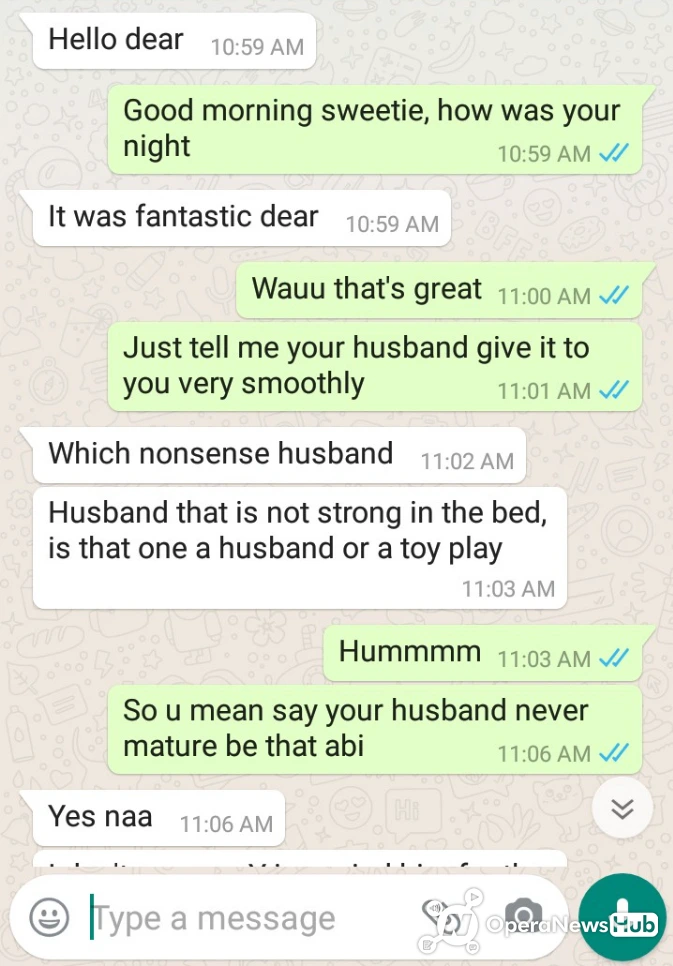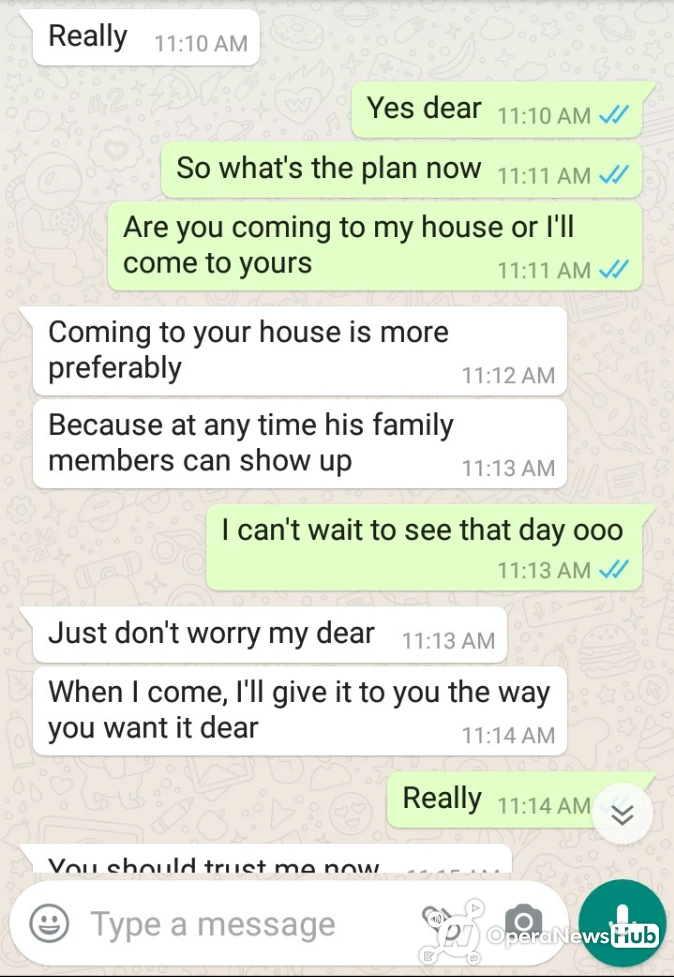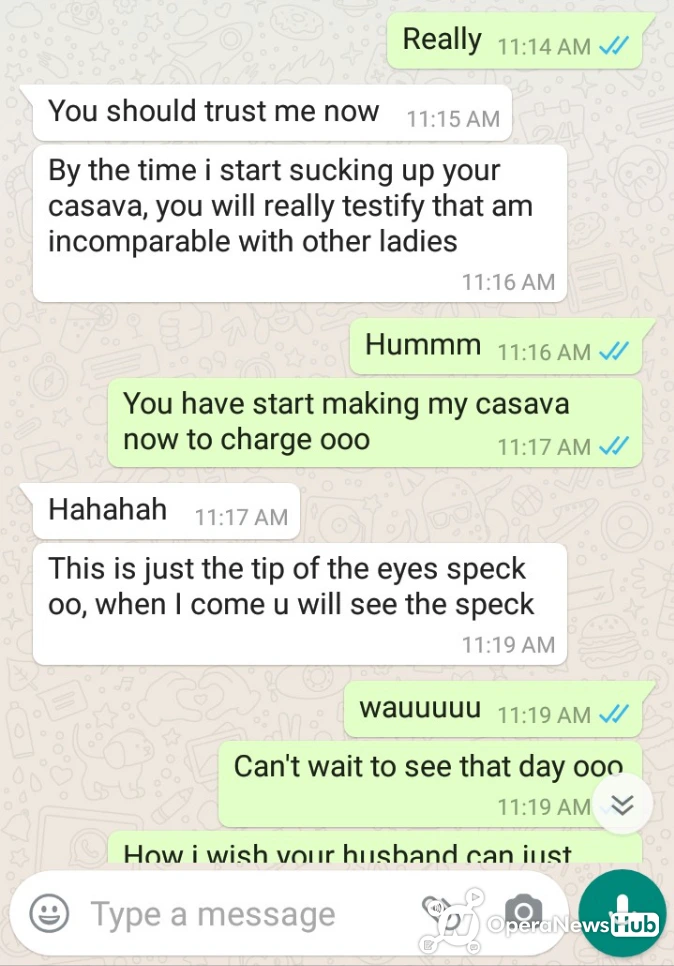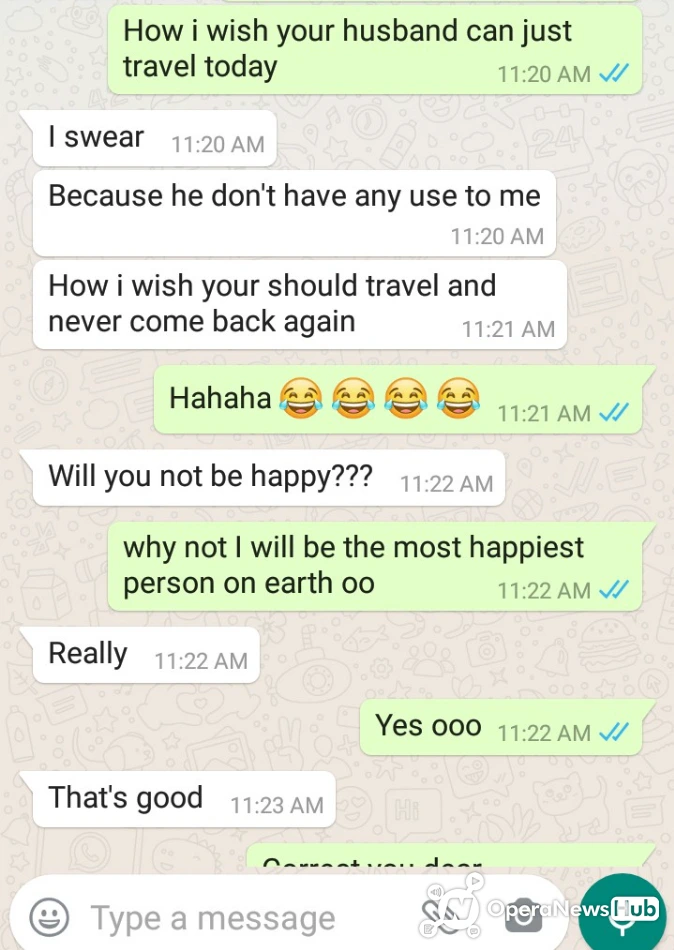 As the husband Now, imagine yourself eventually you came across this massages on her whatsapp. What will be your first reaction. Because if you read the conversation very well, you will find out that the lady is even wishing her husband not to come back from his journey, which means, even if he should die over there she don't even care.